2024 Wisconsin Dental Insurance Plans
Here are the plans available through the Federal Health Insurance Marketplace in your state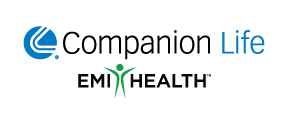 Wisconsin Dental Insurance Plan Comparison
We have several dental options for you and your family.
If you see a plan you like, please go to the Marketplace to enroll.
VISIT HEALTHCARE.GOV
VIEW AS PDF
Benefits illustrated are in summary only. Refer to your Dental Insurance Policy for a complete description of benefits, limitations and exclusions.
*All Services are subject to EMI Health Maximum Allowable Charge (MAC). When using a Non-participating Provider, the insured is responsible for all fees in excess of the Maximum Allowable Charge (MAC). Underwritten by Companion Life Insurance Company.
**Through the last day of the month in which the Insured turns 19 years of age
The Companion Life EMI Health dental plans have been reviewed and approved by the Wisconsin Office of the Commissioner of Insurance. They meet all Federal regulations, fulfilling the requirements of the Affordable Care Act for individuals. General Policy Provisions