Wellness Resources
At EMI Health, we strive to be a valuable resource for members not only in accessing health care affordably, but also in improving their health each year.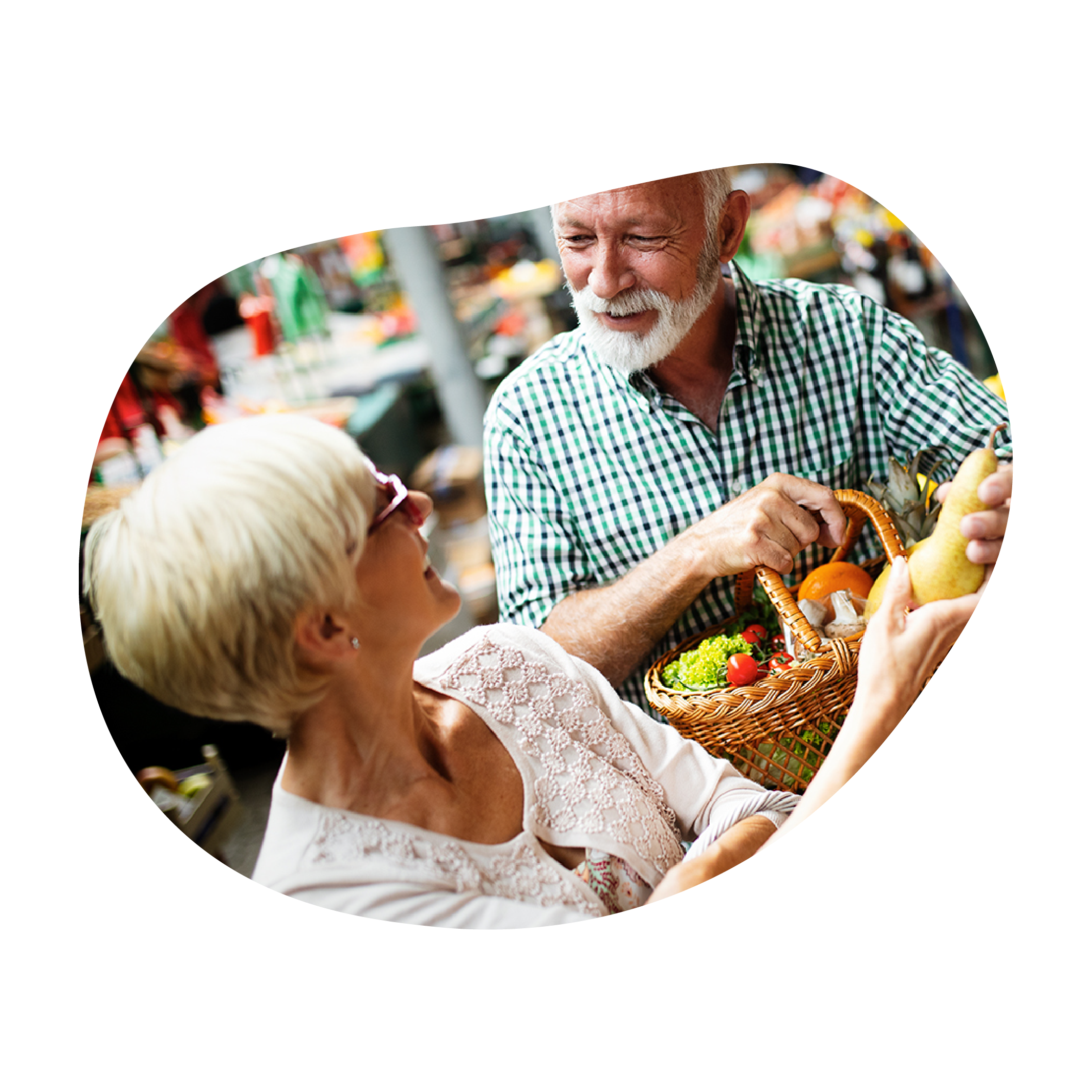 Engaging members with convenience and technology
Our wellness program integrates onsite clinical service offerings, case management for major health concerns, and a digital health platform so members get support no matter where they are at in their health journey. Healthy decisions are easier to make when they are convenient, so our wellness program focuses on bringing the services to you.
Our approach is in working with the individual. From sleeping better to effectively managing medications, each subscriber with our medical plans has access to our wellness team and tools to help them reach their goals.
Onsite Services
In partnership with WebMD Health Services and American Health Holding, EMI Health offers a variety of onsite and virtual programs. These programs promote lower costs and improving outcomes, by making it convenient for members to get preventative services and access personalized health information.
To learn more and schedule these services, contact your EMI Health Account Manager and/or email wellness@emihealth.com.
EMI Health offers onsite health screenings to employer groups with EMI Health medical coverage and 10 or more participants. This 15-minute screening includes the following measures:
Cholesterol

Blood Pressure

Blood Glucose

Body Mass Index (BMI)
Participants have an opportunity to ask questions and receive brief in-the-moment education about the results. Participants have access to a confidential health report, and employer groups receive a group aggregate report that captures overall areas of opportunity and success.
Biometric Screening Guidelines
EMI Health recognizes the importance of flu shots as part of preventive care. We want to make it as easy as possible for your employees to protect their health. That is why we offer seasonal on-site flu shot clinics during the fourth quarter of each year.
Immunization-trained pharmacists or clinical practitioners come to a location of your choosing with 20 or more participants. Claims are submitted directly to EMI Health. There is no additional cost for this service. Flu shots that fall within the Affordable Care Act and the guidelines of the health plan are covered with no cost sharing for the member.
We encourage you to schedule your flu clinic early in the year to accommodate your scheduling needs. All event dates, times, locations, and anticipated participation must be confirmed at least four weeks prior to the flu shot clinic date.
This is a great opportunity to increase the rates of vaccination among your employees and reduce work missed due to illness.
Flu Shot Facts
EMI Health, in partnership with WebMD Health Services, offers a suite of seminars that focus on the six dimensions of well-being:
Financial

Environmental

Physical

Social

Occupational

Emotional
Seminars are delivered by highly-trained wellness coaches and can be delivered digitally in a webinar format.
To learn more, contact Baylie Divino at bdivino@emihealth.com
A lot of time is taken each year for employees to go get their preventive dental cleanings twice a year. You can make it a lot easier for them by having the dental clinic come to your office!
EMI Health works with Jet Dental to bring mobile dental services right to your campus. Services typically include an exam, x-rays, and cleaning. For patients that are covered on an EMI Health dental plan, claims are submitted directly to EMI Health and are processed according to the plan provisions. In addition, if you would like to make the service available to employees who are not covered on the dental plan, the provider may arrange for direct payment from the patient. This is currently available in Utah, Arizona, and Texas.
Learn more
Participants experience the same quality, expertise, and state-of-the-art digital mammography as they would at a hospital or outpatient facility, plus the convenience of a private and comfortable atmosphere without leaving the worksite. All results are reviewed by a licensed radiologist. If follow-up care is warranted the mobile mammogram provider will contact the patient directly and help coordinate that care with her physician.
Claims are submitted directly to EMI Health. There is no additional cost for this mobile service. Preventive screenings that fall within the Affordable Care Act and the guidelines of the health plan are covered with no cost sharing for the member.
We encourage you to consider the time of year and jobsite location that best serves the population of your group and schedule an annual event. We'll take care of the rest. This is a great opportunity to offer your employees an added benefit with no added cost or effort on your part.
Our partner WebMD Health Services has an excellent tobacco cessation program that offers personalized support in quitting tobacco. WebMD's highly trained coaches will meet one-on-one with members providing accountability and support wherever they are on their path to quit.
Learn more
New in 2022 – Virtual Wellness Coaching
Our BeWell platform with WebMD now offers one-on-one lifestyle coaching so our members can have personalized attention from the pros. Through secure messaging and virtual visits, coaches help participants make significant changes to their habits and see lasting improvements in their overall health. From exercise and nutrition to resilience and sleep routines – WebMD trained coaches are ready to support our members.
Learn more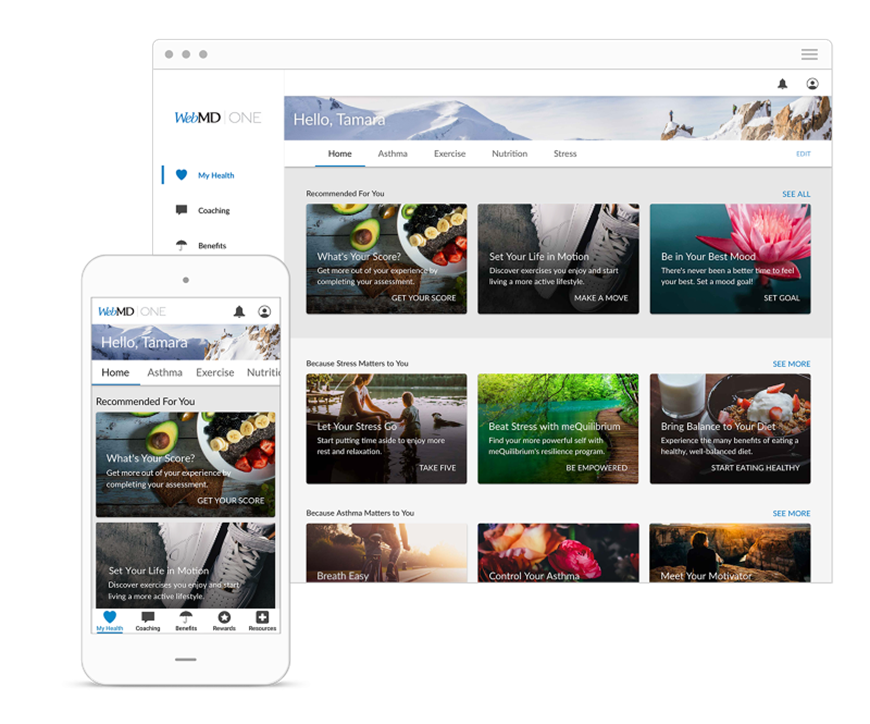 Personalized Programs
Here are some additional resources to support the mental and physical wellbeing of your team all-year round.
BeWell
Our BeWell platform, is a person-first platform that integrates onsite services, tracking activities, customized content, and challenges into one, awesome tool for your employees. Check out this link to learn more about it.
Learn more
Care Management
If your employees are facing a chronic condition, a major procedure, or want to get serious about improving their health through a personal coach, they have a personal team to support them and walk them through the next steps to take.
Learn more